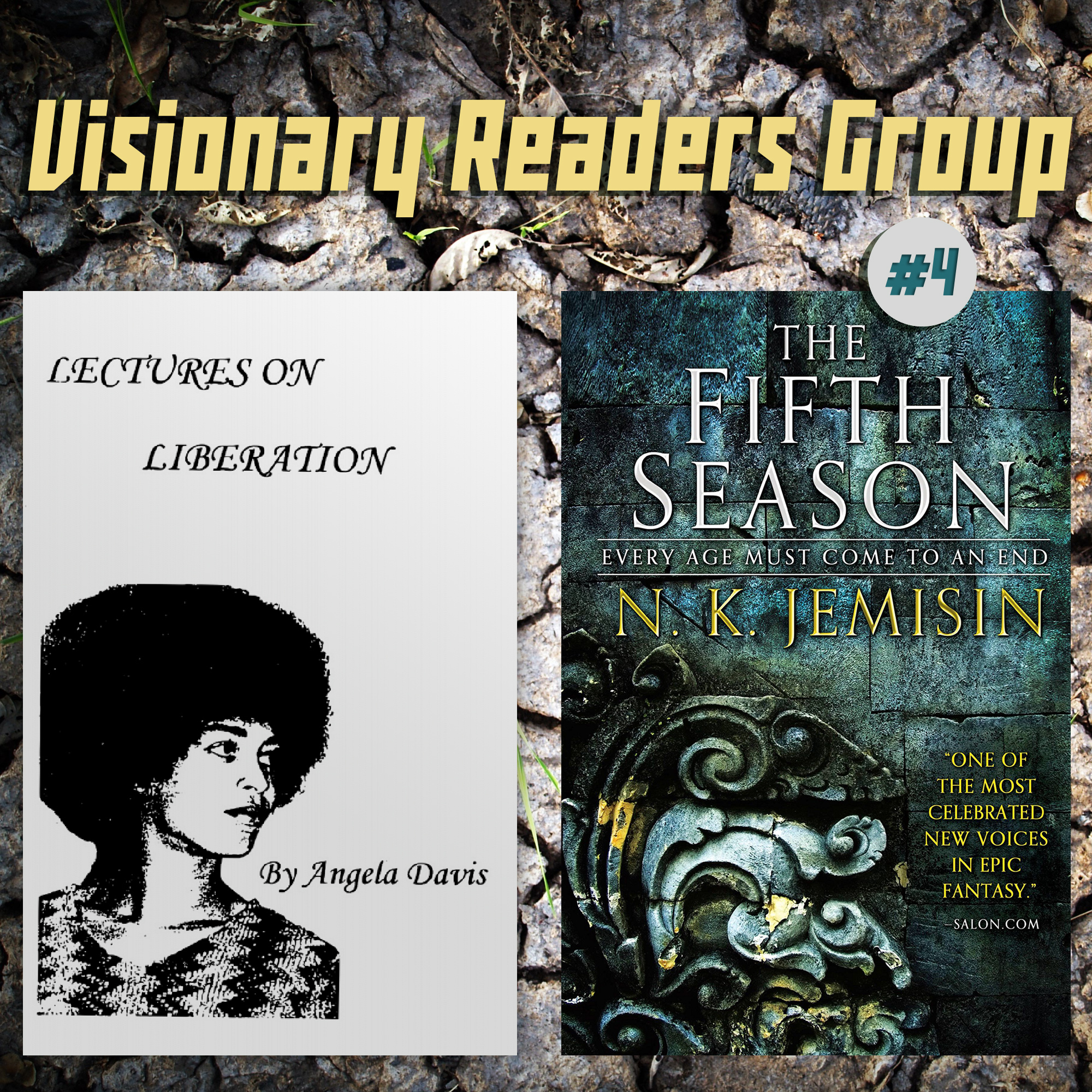 Mar 1st, 2021
Visionary Readers Group
Every first and third Monday from January 2021 until March 2021
Inspired by Walidah Imarisha's visit to Firestorm, the Visionary Readers Group is designed to engage with "literature that helps us understand existing power dynamics, and helps us imagine paths to creating more just futures." The group is for anyone wanting to draw deeper meaning from visionary texts as an aid in the struggle for personal and collective liberation.
This round of the VRG will feature two Black women authors exploring the inner workings of oppression and liberation. For fiction, we'll read and discuss The Fifth Season, the first book of N.K. Jemisin's Hugo award-winning Broken Earth trilogy. For nonfiction, we'll dive into scholar-activist Angela Davis's "Lectures on Liberation".
We'll meet over Zoom on a biweekly basis starting Monday, January 18th (Martin Luther King, Jr. Day), from 4:30-6pm PST / 7:30-9pm EST. The full schedule for the reading group can be found below.
This round of the VRG will be facilitated by Chika Okoye, an independent scholar whose main focus is histories of Black liberation struggle. She gets pretty jazzed about opportunities for group study and is usually taking or teaching a course. Chika co-created the Black Life series at the Berkeley Art Museum and Pacific Film Archive, a monthly live event showcasing the work of Black artists and intellectuals. Chika currently works as Program Director of Buddhist Peace Fellowship, a nonprofit that brings spiritual tools to social justice activists and movements.