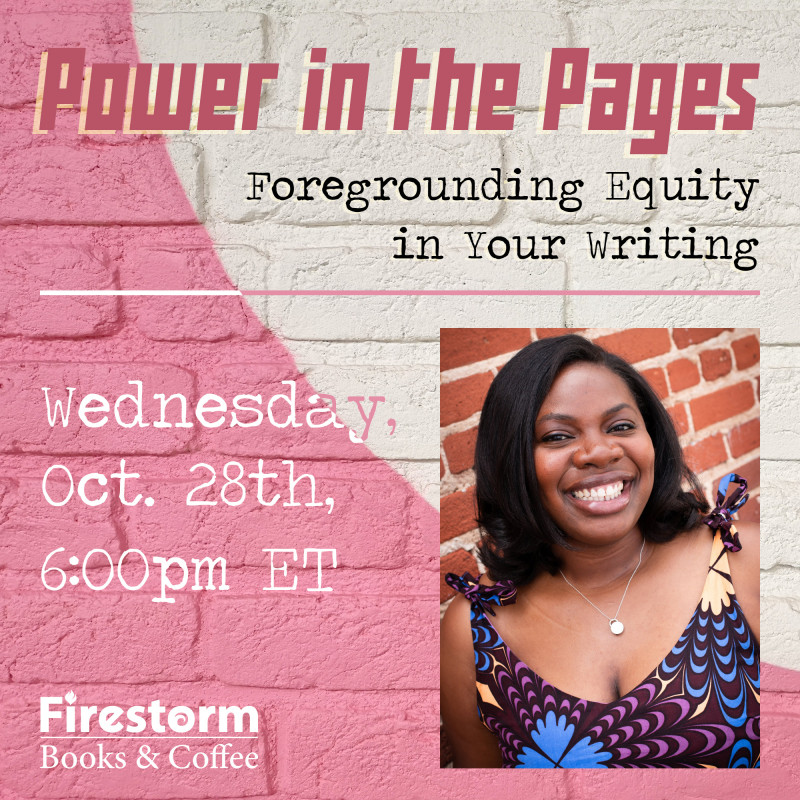 Oct 28th, 2020
Power in the Pages
Foregrounding Equity in Your Writing
Where and how do conversations about power show up in the way we craft our stories? To respond to this question, this event will help guide writers through exercises that interrogate their influences emphasizing how chronology, relationships and representation can help us to build story with equity and social justice at the forefront of our writing.
To register, please email venue@firestorm.coop with the subject title "Power in the Pages."
Breanna J. McDaniel is the author of Hands Up! and a children's literature scholar. She holds an MA in children's literature from Simmons College and is currently pursuing her Ph.D. at Cambridge University, where her research focuses on representations of black children in contemporary picture books. She is originally from Atlanta and currently lives in the United Kingdom.
Image Credit: Tina Chang