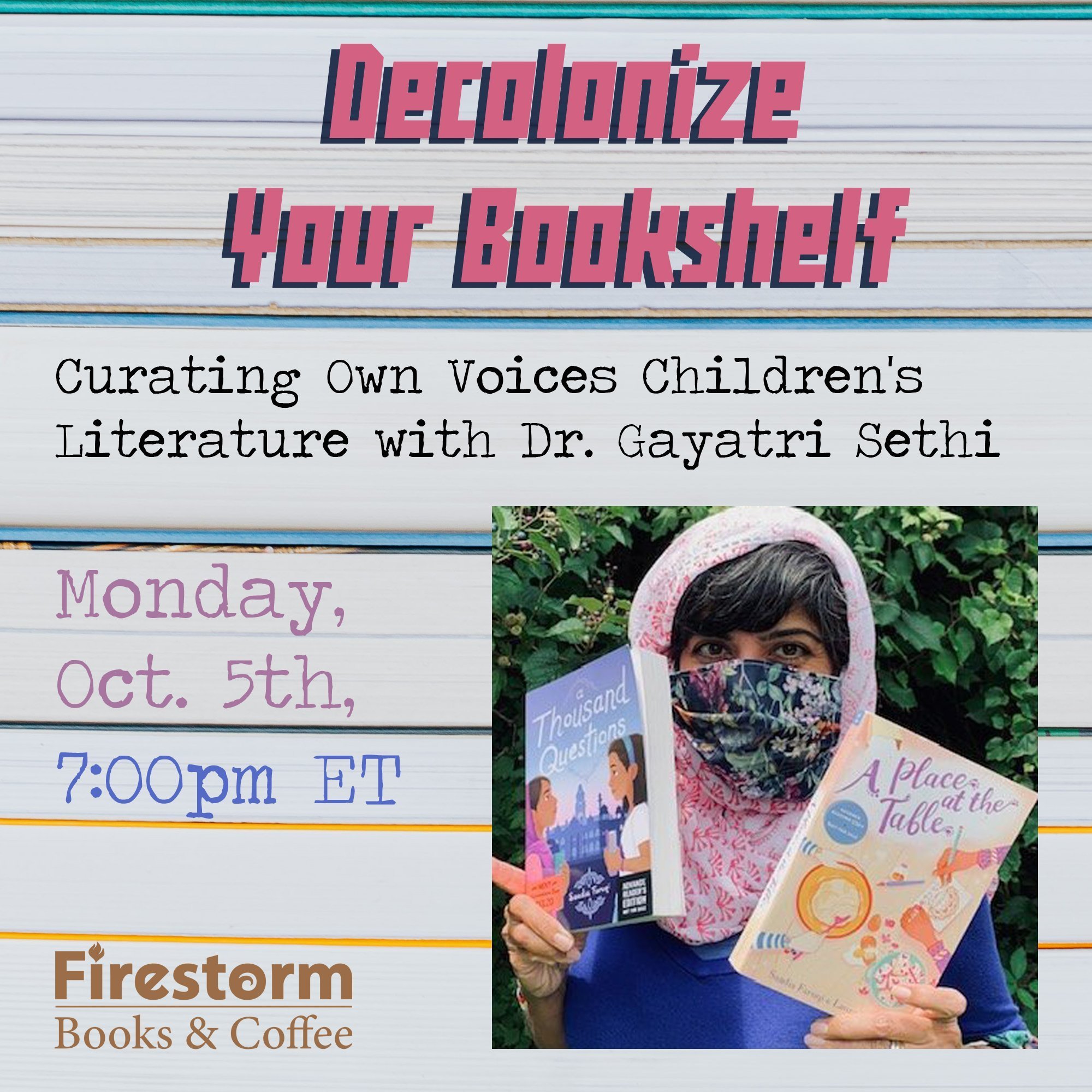 Monday, Oct 5th,
7:00pm – 8:00pm
Decolonize Your Bookshelf: Curating Own Voices Children's Literature
At Firestorm we often receive requests for lists of recommendations that go beyond the hegemonic children's literature canon. What does it mean to curate a book collection that decenters whiteness and cisheteropatriarchy? How do we seek out titles written by and for communities whose voices are pushed to the margins within children's book publishing? We are teaming up with our friend Dr. Gayatri Sethi to present an interactive conversation about curating joyful and affirming own voices children's literature. This event has been created with educators and librarians in mind, but is perfect for anyone looking to create book magic for a young reader in their life!
To register, please email venue@firestorm.coop with the subject title "Decolonize Your Bookshelf."
Dr. Gayatri Sethi is an educator, writer, and independent consultant based in Atlanta. She teaches and writes about social justice, global studies, and comparative education. Born in Tanzania and raised in Botswana, she is of South Asian Punjabi descent, multilingual, and polycultural. She reflects on these lifelong experiences of identity, immigration, and belonging in her debut book titled Un/belonging. When she is not homeschooling or recommending readings as @desibookaunty, she travels the globe with her students and family. Learn more about Gayatri on her website here.
The organizer of this event marked it kid-friendly. 😛