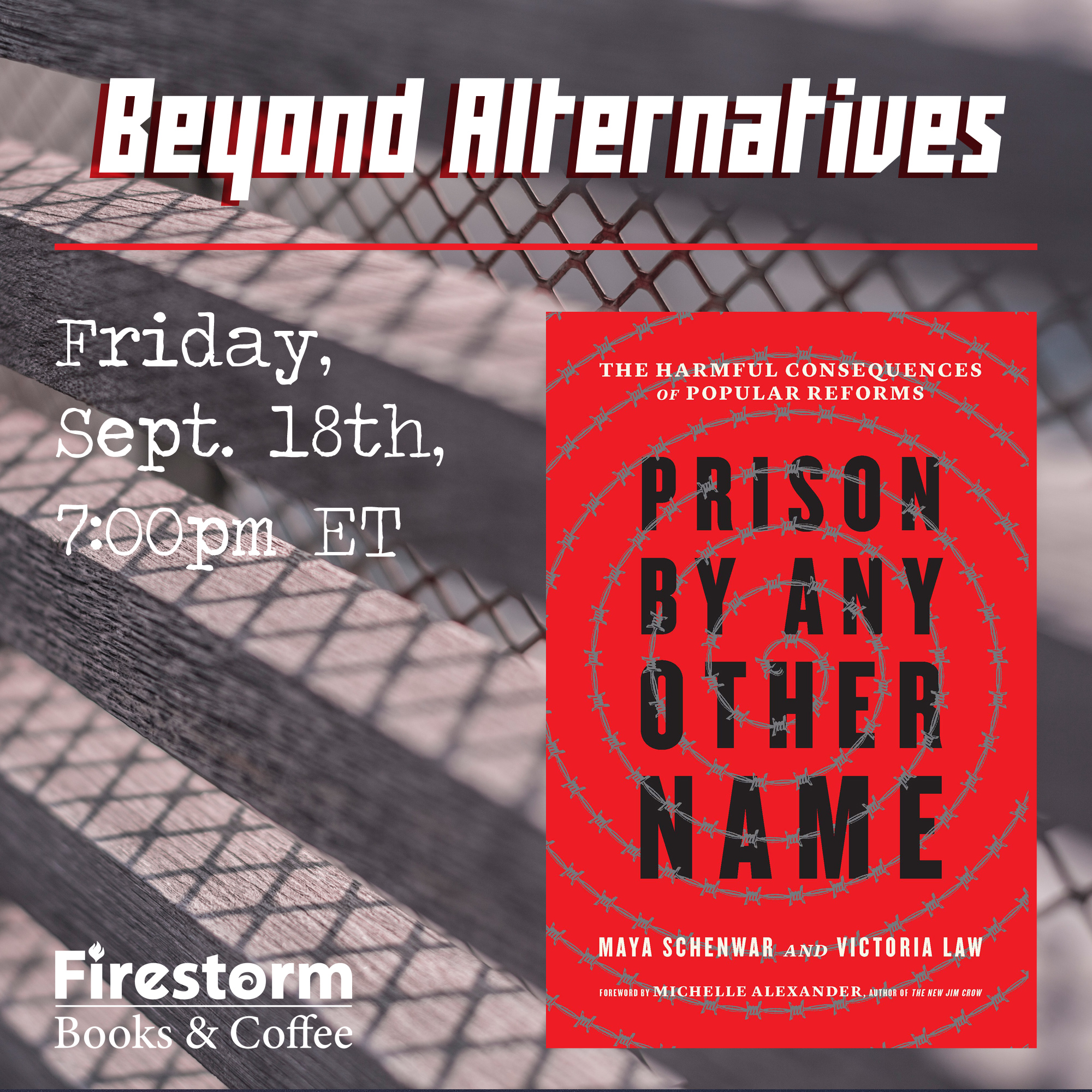 Sep 18th, 2020
Beyond Alternatives to the Prison Industrial Complex
Along with local organizers from The Steady Collective and Blue Ridge Anarchist Black Cross, we're hosting a virtual author event with Victoria Law and Maya Schenwar, co-authors of a new book exploring the harmful consequences of "alternatives to incarceration".
This free online event will include ASL interpretation. To register please visit the Eventbrite page.
---
In Prison by Any Other Name, two activist journalists reveal the way the kinder, gentler narrative of reform can obscure agendas of social control and challenge us to question the ways we replicate the status quo when pursuing change. A foreword by Michelle Alexander situates the book in the context of criminal justice reform conversations. Finally, the book offers a bolder vision for truly alternative justice practices.
Maya Schenwar is the editor-in-chief of Truthout. She is the author of Locked Down, Locked Out and the co-editor of the anthology Who Do You Serve, Who Do You Protect? She lives in Chicago.
Victoria Law is a freelance journalist and author of Resistance Behind Bars and co-editor of Don't Leave Your Friends Behind. She is a co-founder of NYC Books Through Bars and lives in New York.
Content Warning: This event may include discussion of death or dying and substance use.