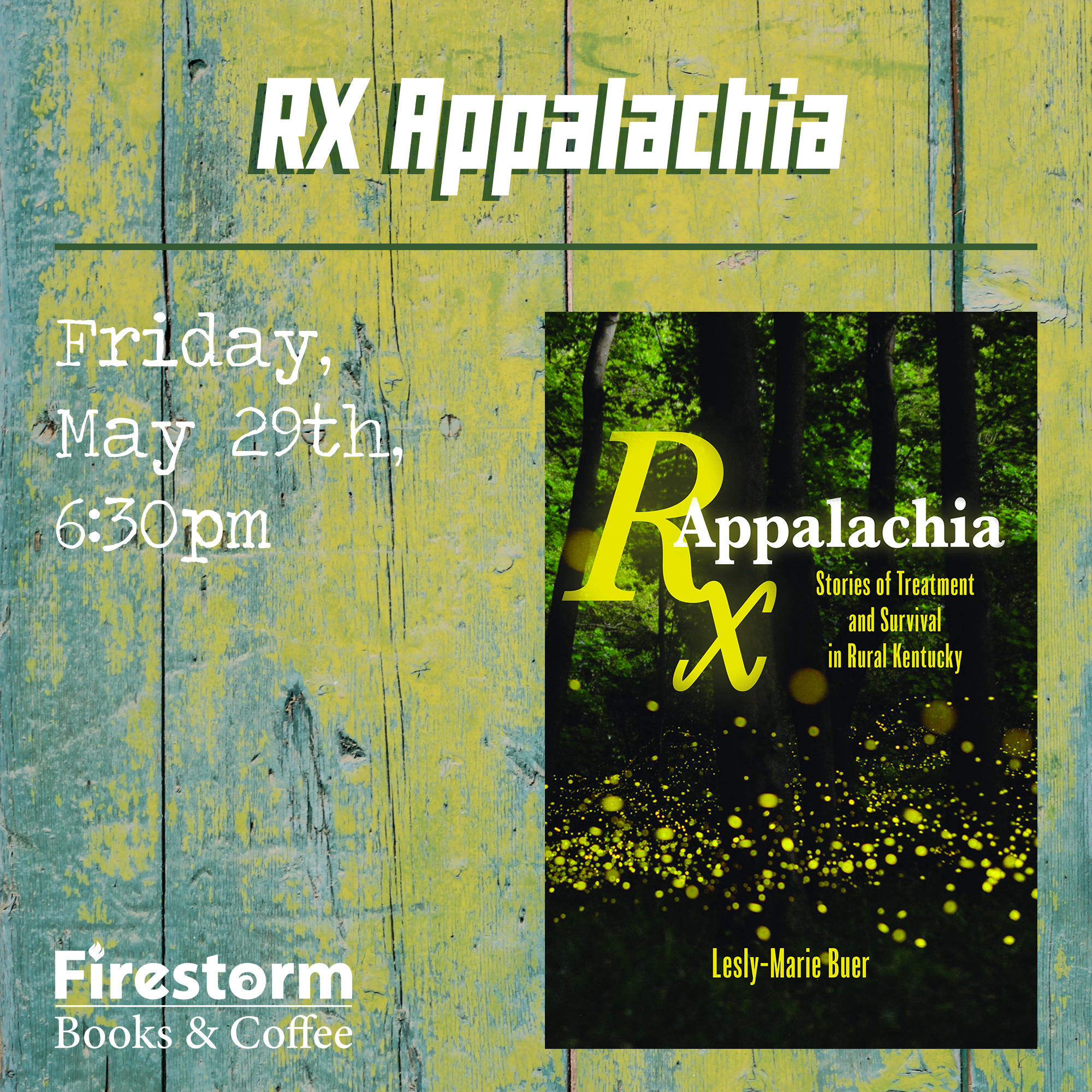 May 29th, 2020
"RX Appalachia" with Author Lesly-Marie Buer
Join us for decentralized discussion with author Lesly-Marie Buer, whose new book RX Appalachia explores the radical responses to the opioid crisis facing women in Central Appalachia.
Using the narratives of women who use(d) drugs, this account challenges popular understandings of Appalachia spread by such pundits as JD Vance by documenting how women, families, and communities cope with generational systems of oppression. Prescription opioids are associated with rising rates of overdose deaths and hepatitis C and HIV infection in the US, including in rural Central Appalachia. Yet there is a dearth of studies examining rural opioid use. RX Appalachia explores the gendered inequalities that situate women's encounters with substance abuse treatment as well as additional state interventions targeted at women who use drugs in one of the most impoverished regions in the United States.
Lesly-Marie Buer is an activist and public health practitioner at Positively Living/Choice Health Network in Knoxville, Tennessee. Her work on substance use and harm reduction has appeared in such publications as Boston Review, the Journal of Appalachian Studies, and North American Dialogue.
To register, send an email to venue@firestorm.coop with the subject title "RX Appalachia" and we'll send you the registration link.
Content Warning: This event may include discussion of death or dying and substance abuse.