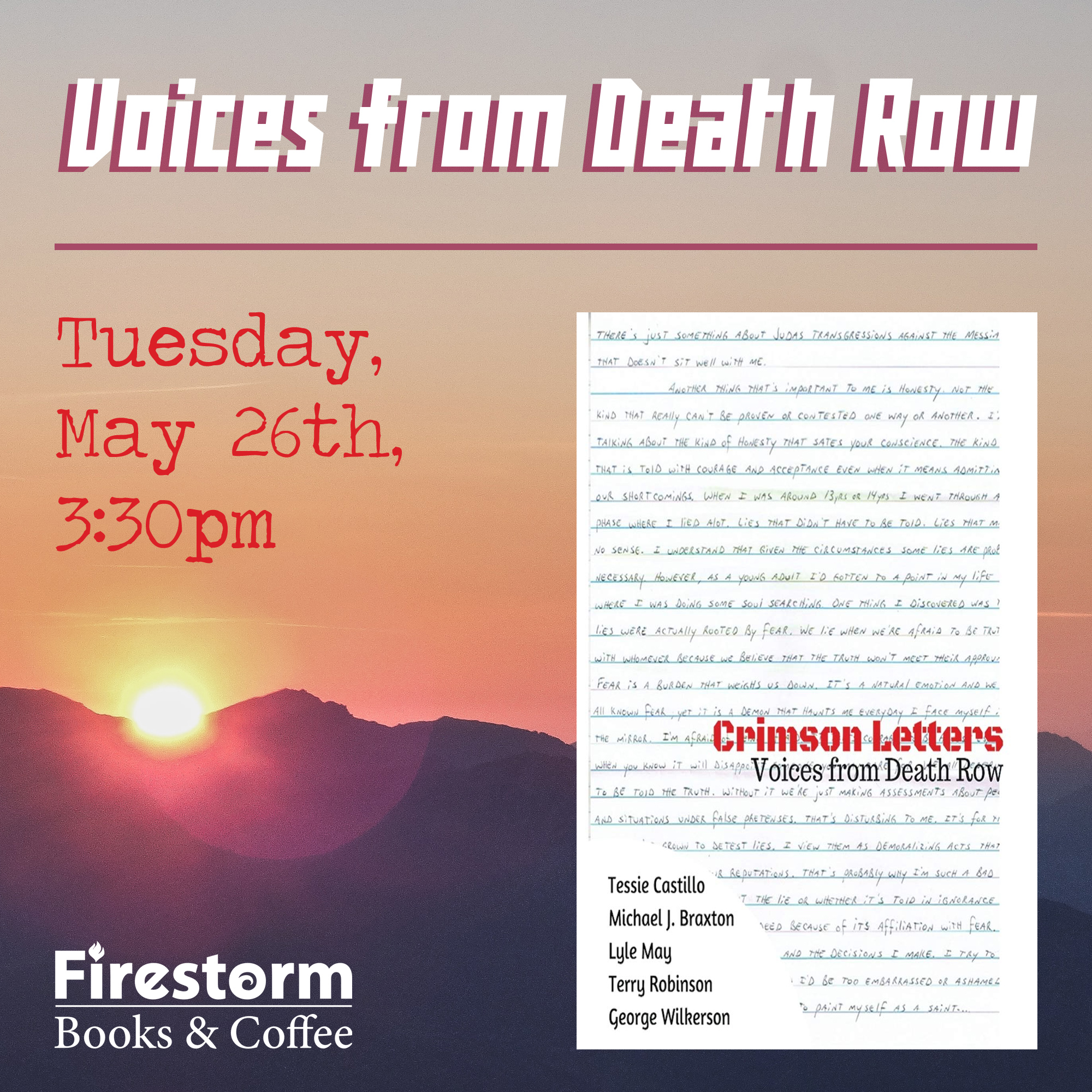 May 26th, 2020
Crimson Letters: Voices from Death Row
Crimson Letters: Voices from Death Row is a new book written by four men serving death sentences in North Carolina. Writing at times with humor and at times with despair, the men delve deep into the circumstances that brought them to prison, the brutality of the prison industrial complex, and their search for hope and purpose inside prison walls.
Facilitated by Tessie Castillo, the co-authors will call in from prison for a conversation with the audience about justice, punishment, and humanity behind bars. Come with all your burning questions and leave with a greater insight into the hidden lives of society's most forgotten people.
To register, send an email to venue@firestorm.coop with the subject title, "Crimson Letters," and we'll send you the registration link.
Content Warning: This event may include discussion of violence, murder, crime, prison and the death penalty.