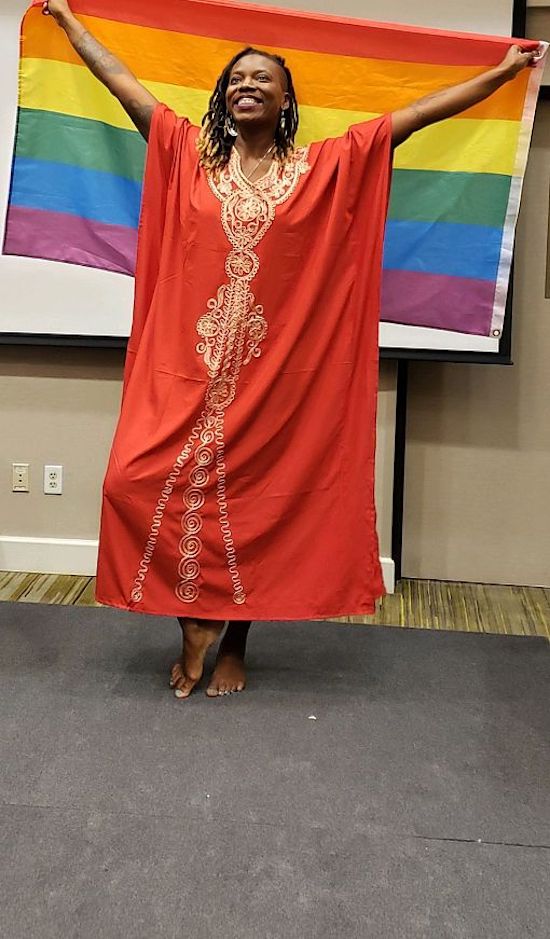 Due to COVID-19, we have canceled all in-store events.
Learn more
Feb 18th, 2020
Queer Hearted Soul Connection
Join Shaunna Williams, author of The Spiritual Magic of A Queer POC, for a workshop designed to embolden participants in their authentic, spiritual, and energetic being. Part one of the workshop will be spent in discussion while part two will consist of facilitated energy healing practices. It is time for us to come together in our divinity as we burst into this new decade and age!
About The Author
Shaunna Williams studied social work at Lipscomb University and started working in substance abuse and mental health in 2010. As an ordained minister, Shaunna holds several certifications and trainings in alternative therapy modalities such as adept training, reiki, motivational interviewing, transformational coaching, etc.. She is driven daily to set people free from the prison that body shame can create. She wants each individual to remember their divine perfection and to live a joyful life. Shaunna identifies as a queer person and goes by she/her/they/them pronouns.