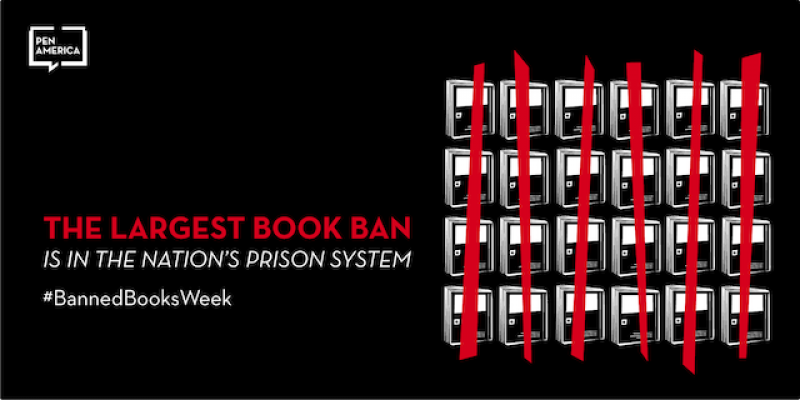 Sep 28th, 2019
Banned Books for Incarcerated Readers Drive
Today, by far the most extensive book ban in America is happening in the prison system. More than 2.2 million individuals are affected, too often given little or no access to books, legal materials, or even dictionaries. (Literature Locked Up)
We're partnering with Asheville Prison Books (APB) to celebrate Banned Books Week with a book drive for incarcerated readers. Drop by our co-op on Saturday afternoon and buy a banned or challenged book to donate to APB and we'll match your gift with a second donated book! APB volunteers will be on-hand to share additional information about their program.
Banned Books Week is an annual event celebrating the freedom to read. Banned Books Week was launched in 1982 in response to a sudden surge in the number of challenges to books in schools, bookstores and libraries. Typically held during the last week of September, it highlights the value of free and open access to information. Banned Books Week brings together the entire book community — librarians, booksellers, publishers, journalists, teachers, and readers of all types — in shared support of the freedom to seek and to express ideas, even those some consider unorthodox or unpopular.
Asheville Prison Books is a volunteer-run collective which has distributed free books to people incarcerated in the southeast since 1999. People locked up in North and South Carolina write to us requesting reading material, and we fulfill these requests from a library of mostly donated books. We then gather monthly to package the books up for mailing out. In addition to sending books, APB attempts to educate and engage our community in dialogue through public events, media, and advocacy around issues of mass incarceration, prison slavery, and our vision of a world without cages.