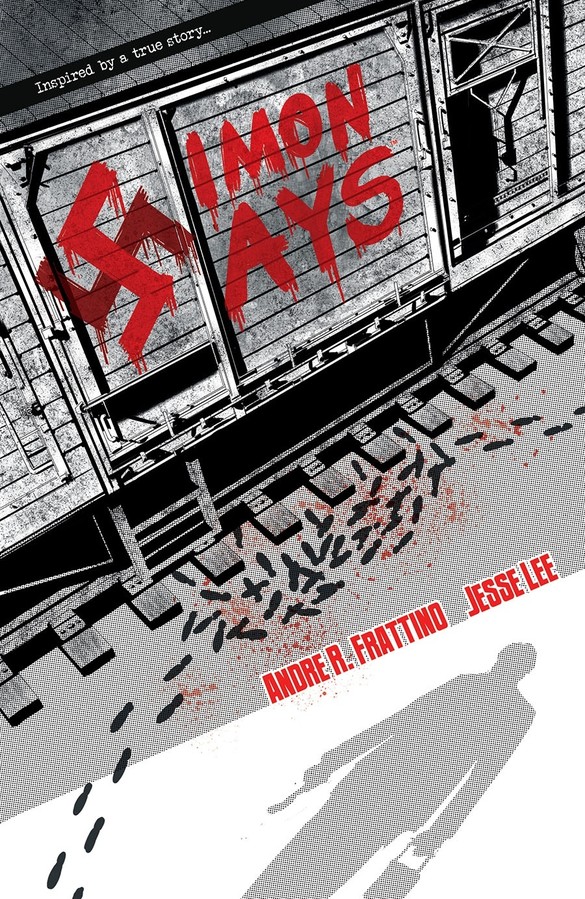 Nov 9th, 2019
Andre R. Frattino Presents "Simon Says: Nazi Hunter"
Inspired by the true story of Simon Wiesenthal and all the Nazi Hunters who continued the good fight long after the Holocaust was over, Simon Says: Nazi Hunter is the story of a Jewish artist turned vigilante, who takes it upon himself to right the injustices of the Nazis, long after the war's end. Join Andre R. Frattino, the creator and author, for a signing and speaking event, as he shares his experience working on this exciting project.
About the Book
An artist, forced to paint swastikas on train cars for the Nazis during the Holocaust, has become an unlikely vigilante in pre-Cold War Europe. Alongside his army companion, Bruno, he hunts down the criminals responsible for murdering his wife, his family, and his people. Simon Says is one part action-adventure, one part crime-noir and all high-stakes drama!
Andre R. Frattino earned his bachelor degree in Sequential Art from Savannah College of Art and Design in 2009, and his Master's in Art Education from the University of Florida in 2013. He currently resides in Savannah, Georgia where he balances his time between writing, illustrating, educating future artists and moonlighting as a ghost tour guide. In 2019, he won Bronze in the Visual Arts category of the Florida Book Awards for his book A Land Remembered: A Graphic Novel. Andre is a proponent of using the graphic novel form to share stories based in history and highlighting heroes that very much exist in this world and beyond.