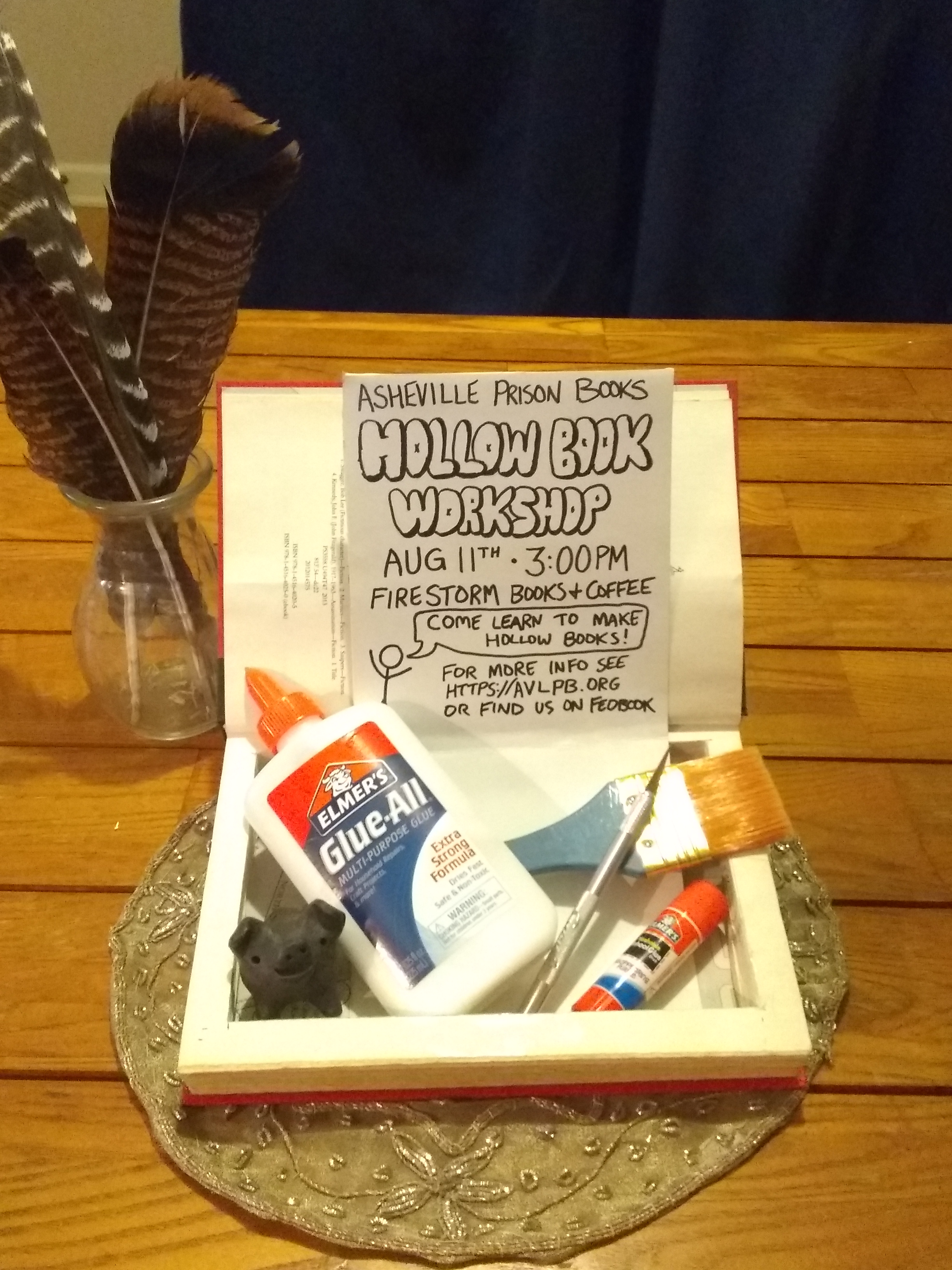 Aug 11th, 2019
Hollow Book-Making Workshop!
Hollow books have a rich history of being used to store items that require a bit more...discretion. And more than once they've been used to smuggle items into prisons to aid escape or access to contraband—not just in the movies, but in real life too.
But how does a hollow book actually become hollow? Attend this workshop to find out, and to get in on the action!
What This Workshop Covers
A bit of history, and a lot of fun
Each step in the process of creating a hollow book via live demonstration and presentation
Hands-on experience hollowing out a book (see below for details)
Ideas for how to take your hollow book project to the next level with decoration, closures, and more!
Cost, Materials, Etc.
This workshop is suggested donation/pay-what-you-want with no one turned away. Every dollar we make goes to supporting our collective's work sending books to incarcerated folks in our region!
Materials will be provided for live demonstration and hands on practice--but we'll keep all of the books that are ours, so if you want something to take home with you, BYOB(ook)!
Since we'll be demonstrating a sequential process, please do your best to come on time!