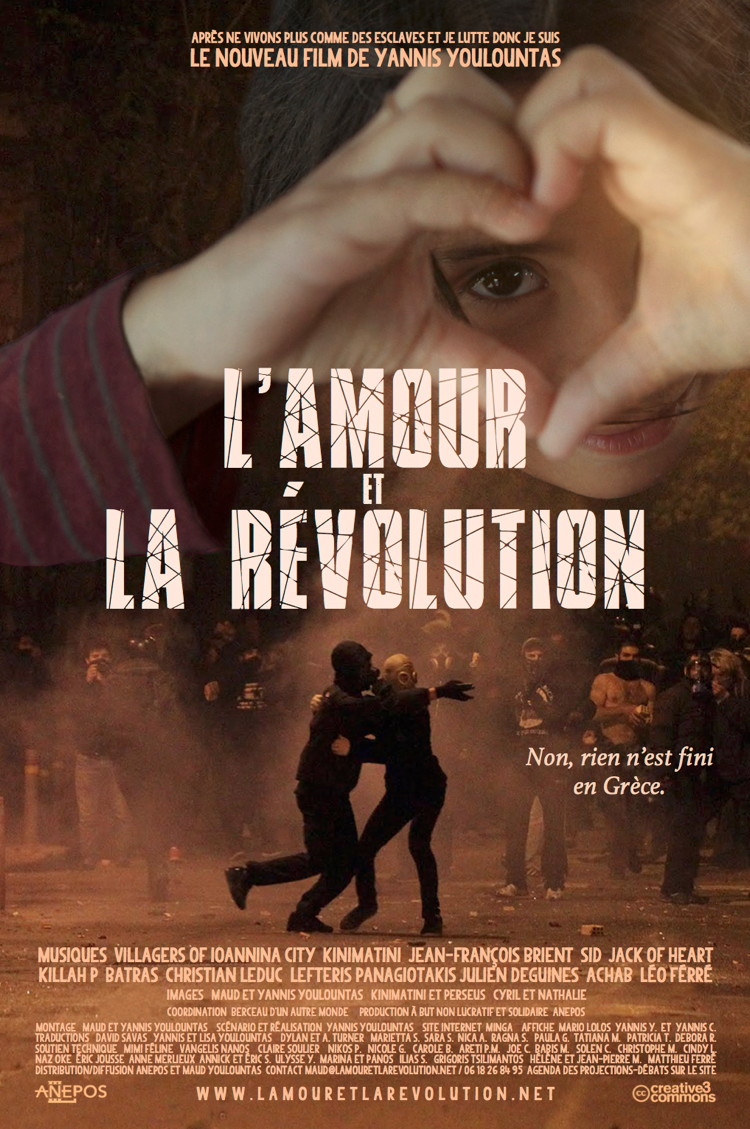 Aug 2nd, 2019
"Love and Revolution"
Join community members for a viewing of Love and Revolution, a testimony of struggles for autonomy in Greece.
Ten years after the first riots, the media no longer speak of the Greek crisis. Everything suggests that the austerity cure has succeeded and that calm has returned. This film proves the opposite. In Thessaloniki, young people are blocking auctions of foreclosed homes. In Crete, peasants oppose the construction of a new airport. In Athens, a mysterious group worries established power by multiplying sabotages. In the neighborhood of Exarcheia, threatened with evacuation, the heart of the resistance welcomes the refugees in self-management. A trip to music among those who dream of love and revolution.

This event, organized by Blue Ridge Anarchist Black Cross, replaces the August Trouble screening.