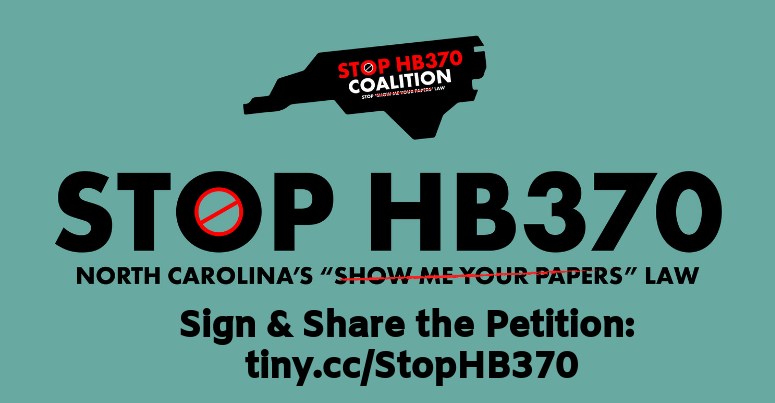 Due to COVID-19, we have canceled all in-store events.
Learn more
May 5th, 2019
Letter Writing Against HB370
Each month on 1st Sundays, join members of Blue Ridge Anarchist Black Cross (BRABC) for an evening of solidarity with long term political prisoners. For May, BRABC will be collaborating with Compañeros Inmigrantes de las Montañas en Acción to additionally write letters against an NC bill designed to fuel Trump's deportation machine and promote attacks on immigrants.
Come at 5pm to write letters to Governor Cooper and then stick around to write to people who have been incarcerated due to their activism and resistance to systems of domination and oppression (see Political Prisoner Letter Writing Night for more info). Letters against HB370 will be hand delivered on Mother's Day weekend (Saturday, May 11th).