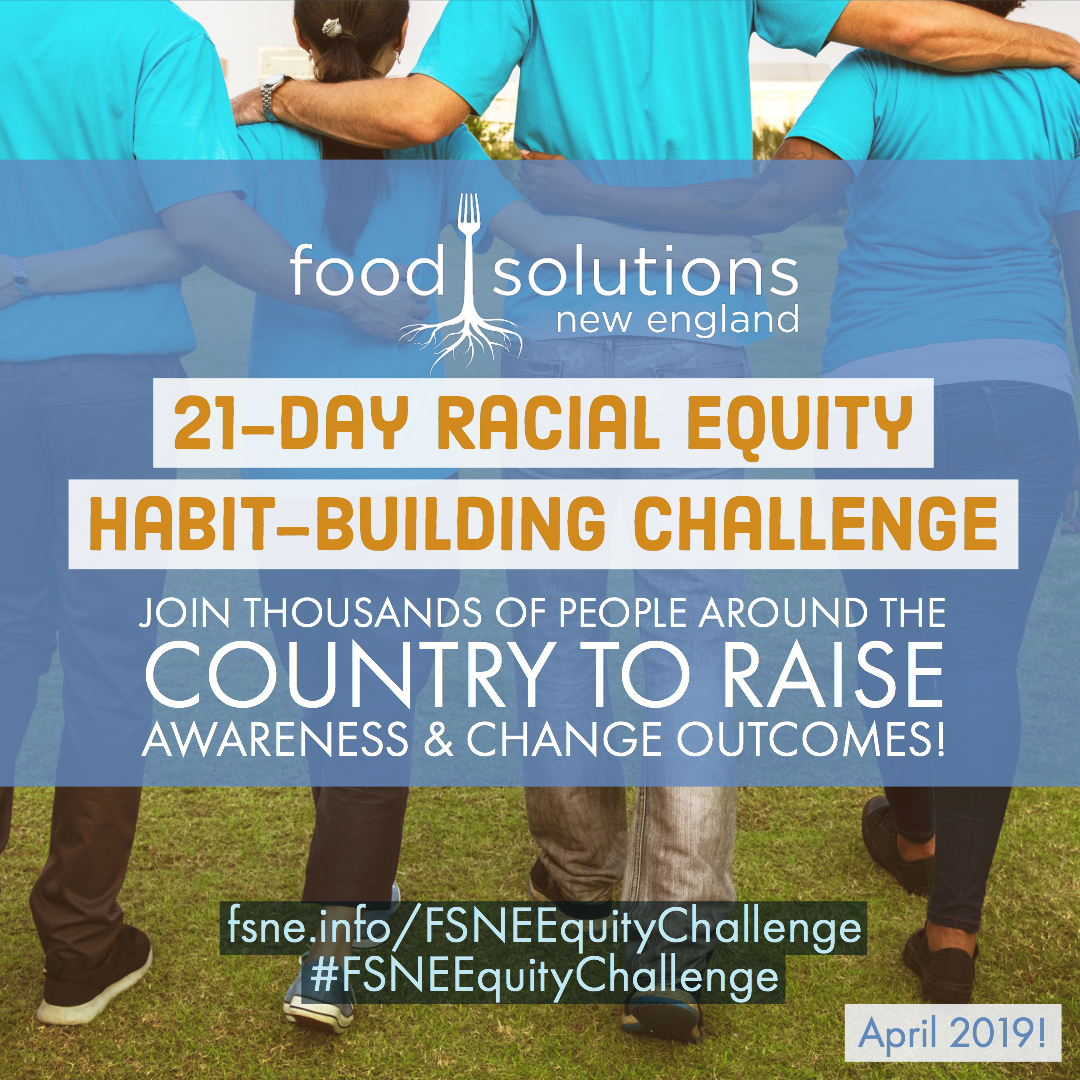 Apr 11th, 2019
Racial Equity Discussion
Join us for a discussion surrounding the 21 Day Racial Equity Challenge running April 1st through 21st. To join us, please register for the 21 Day Racial Equity Challenge and plan on attending our discussion.
The 2019 Racial Equity Challenge starts on April 1st! The 21-Day Racial Equity Habit Building Challenge (aka the Racial Equity Challenge) is simple: you (along with thousands of other people across the US) commit to deepening your understanding of and willingness to confront racism for 21 consecutive days. At the very least, the challenge will raise your awareness. But for many participants it goes beyond that and changes they way they see and interact with the world.
What exactly happens during the Challenge?
During every morning of the challenge, you'll receive an email "prompt" with a short reading, video or audio file. You are encouraged to take about ten to fifteen minutes each day with the material in the prompt. You have the option to log into our online forums (links will be provided) if you'd like to discuss the prompts in a moderated environment. We also encourage you to share your experience on social media using the hashtag #FSNEEquityChallenge.