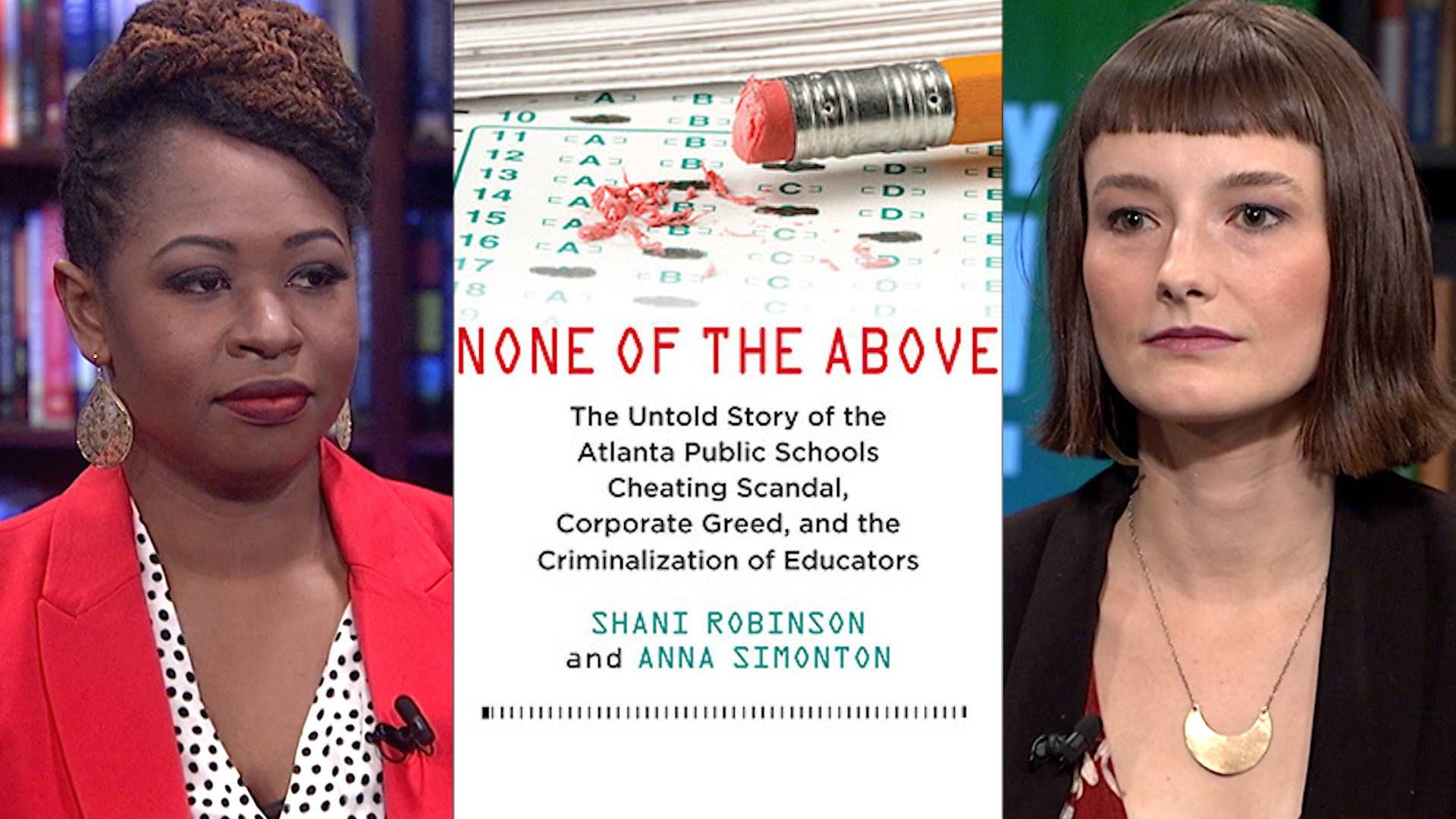 Apr 19th, 2019
Corporate Greed and the Criminalization of Educators
In the just-released book None of the Above, Shani Robinson, former Atlanta Public Schools teacher wrongly convicted for cheating in 2015, and journalist Anna Simonton explore how racist policies and practices cheated generations of black children long before some teachers tampered with tests.
Shani and Anna are on tour to share their story with other communities across the South and the nation. Their hope is that the book will be used as an organizing tool and teaching platform for confronting the structural racism, corporate corruption running rampant in public education, and injustice in the court system that scapegoats teachers of color. They plan to connect what's happening in Atlanta to what's happening in North Carolina and across the country, and demonstrate that this criminalization is nothing new and it must be exposed and stopped.
About the Book
In March of 2013, 35 educators in the Atlanta Public Schools were charged with racketeering and conspiracy—the same charges used to bring down the American mafia—for allegedly changing students' answers on standardized tests. All but one was black. The youngest of the accused, Shani Robinson, had taught for only 3 years and was a new mother when she was wrongfully convicted and faced up to 25 years in prison. She and her coauthor, journalist Anna Simonton, look back to show how black children in Atlanta were being deprived long before some teachers allegedly changed the answers on their students' tests.
Stretching all the way back to Brown v. Board of Education, the landmark 1954 Supreme Court ruling that outlawed segregation in public schools, to examining the corporate-led education reform movement, the policing of black and brown citizens, and widening racial and economic disparities in Atlanta, Robinson and Simonton reveal how real estate moguls and financiers were lining their pockets with the education dollars that should have been going to the classroom.