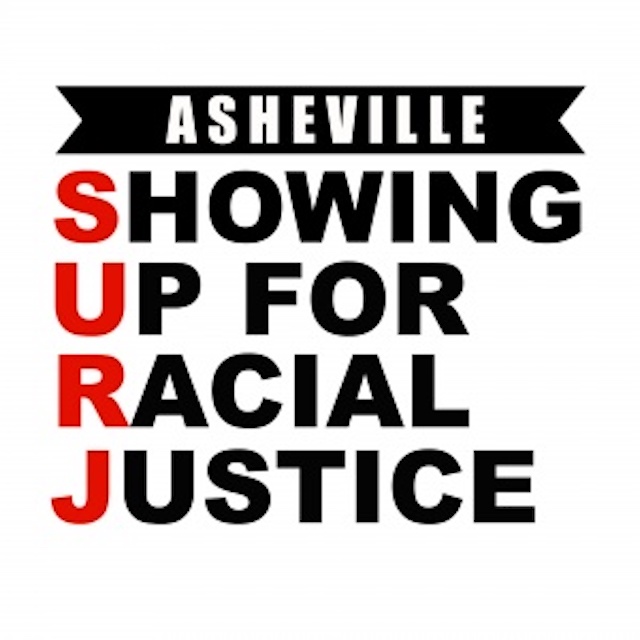 Apr 4th, 2019
ASURJ Middle/Owning Class Caucus
SURJ honors and learns from the long history of People of Color and White people who have been unrelenting in their struggles for racial justice, and ending all systems of oppression. They are showing up to take responsibility to act collectively and publicly to challenge the manipulation of racist fear by the ruling class and corporate elite.
One of SURJ's core principles is to center class, and support more power and leadership in poor/working class people. ASURJ is forming a poor/working class caucus and this middle+/owning class in order to support this core principle.

Do you identify as middle or upper/owning class and want to explore how class background intersects with white supremacy? Join the Asheville Showing Up for Racial Justice (ASURJ) Middle and Upper/Owning Class Caucus for a discussion about class privilege and how it affects our anti-racist activism.