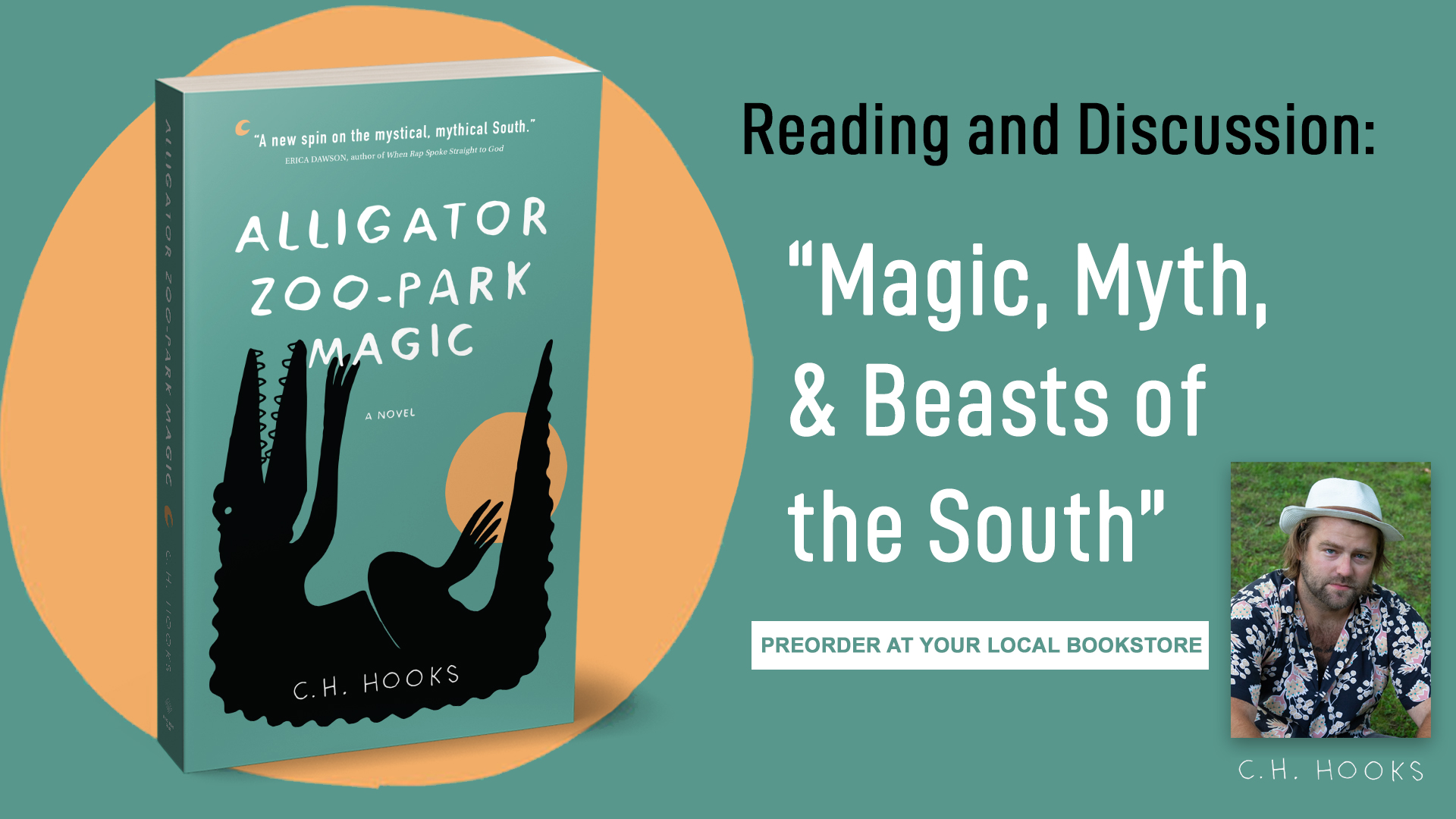 Mar 14th, 2019
"Alligator Zoo-Park Magic" Author Reading
C.H. Hooks makes his novel debut with, Alligator Zoo-Park Magic, the deep-South book hailed as, "In the best tradition of Florida literature." This consuming discussion, reading, and Q&A about magic, myth, and the beasts of the South promises to thrill.
Is Jeffers an Alligator Zoo-Park Magician or the Messiah? Two friends live unapologetically on the edge of poverty in the un-decorous South. Jimmy, a single father, and Jeffers, a magician with tricks closer to miracles. When Jimmy loses his best friend to a trick gone awry, he stumbles to find a footing and what it means to escape.
C.H. Hooks' work has appeared in print and online publications, including American Short Fiction (Bourbon & Milk), Burrow Press (Fantastic Floridas), and Bridge Eight Literary Magazine. He has attended DISQUIET, Dzanc Books residency in Lisbon. One of his recent stories won honorable mention in Glimmer Train's Fiction Open contest and his short story collection was a finalist for Barrelhouse Books. He is the Contributing Editor of Flock (formerly Fiction Fix), a Lecturer at the College of Coastal Georgia, and received his MFA from The University of Tampa