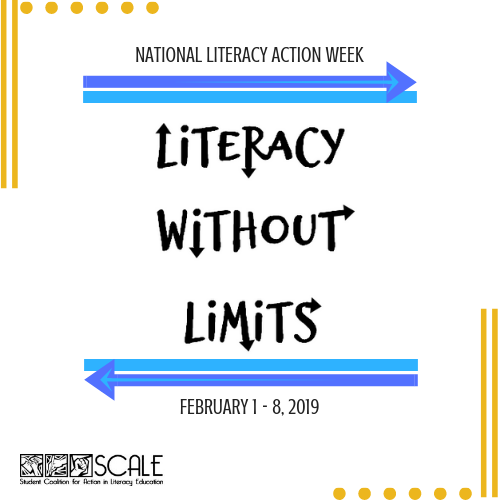 Feb 6th, 2019
Literacy Awareness and Prison Books Book Drive
The Literacy Council of Buncombe County and Blue Ridge Literacy Council's AmeriCorps members are setting up an educational booth and book drive to benefit Asheville Prison Books as part of National Literacy Action Week. Come tell us why literacy is important to you and donate your gently-loved books to our incarcerated community members!
The largest need is for dictionaries and fiction written by people of color. Books must be paperback and less than two inches thick.