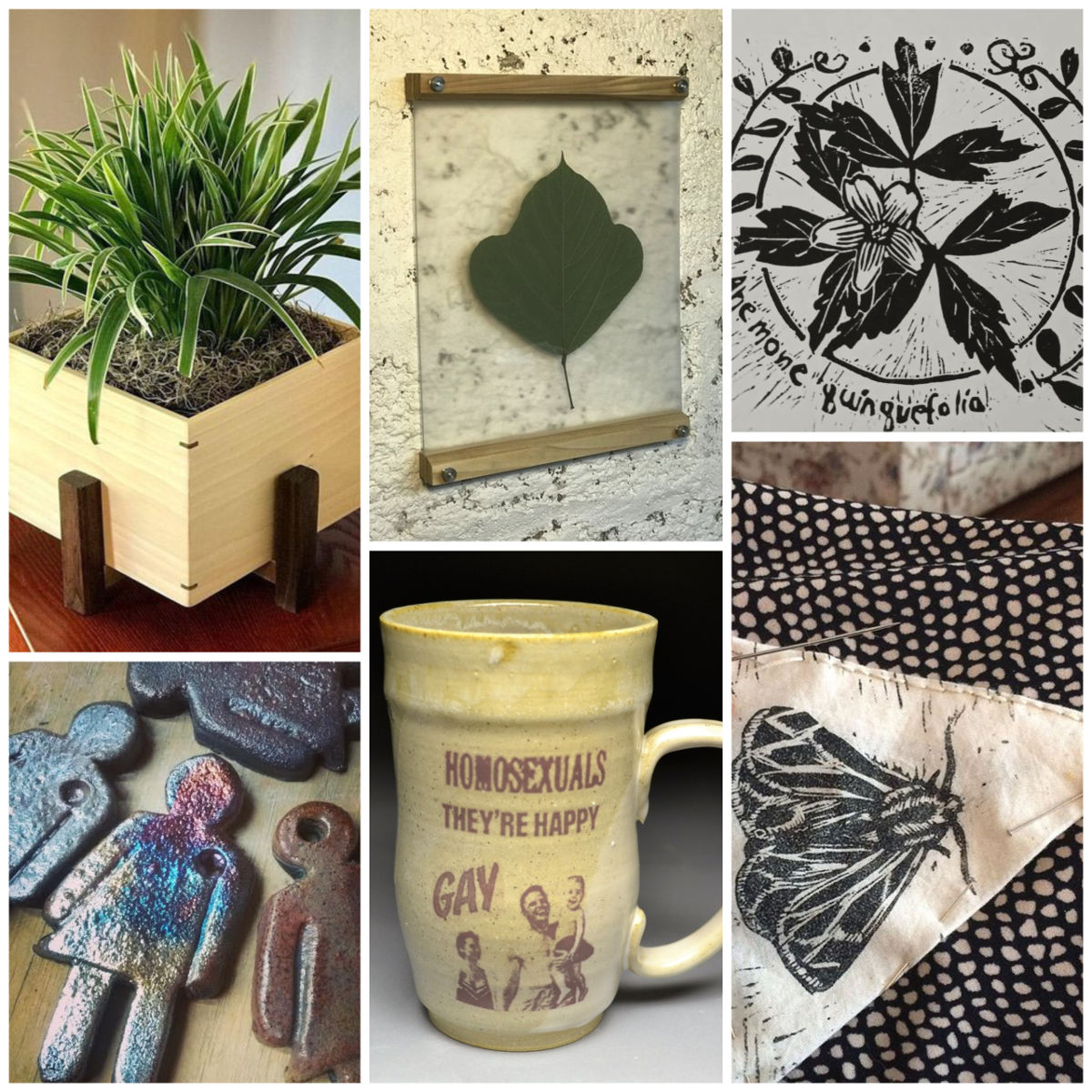 Dec 16th, 2018
Holiday Craft Pop-up! #2
The second of three pop-up craft sales featuring the work of Bear Dog Designs, Sticks & Stones Craft Collective, and Madeline Owen. This event is both a great opportunity to grab some unique, locally made art and a fundraiser for the Firestorm Community Sustainers Program!
Bear Dog Designs makes modern home goods using locally-sourced materials like plant presses, planters and stands, frames, and recipe card holders. beardogdesigns.com
Sticks & Stones Craft Collective creates ceramics and handwovens designed for the everyday needs of people living in end-stage capitalism. macmccuskerceramics.com
Madeline Owen is a queer plant nerd who makes cloth patches, paper prints, and cards. Their work centers around the relationship between humans and nature with themes of magic, mental health, and showing hidden worlds.
The Full Series!
December 15th
Including Talia Scarpelli, MKR Fiber Arts, and Retool
December 16th
Including Bear Dog Designs, Sticks & Stones Craft Collective, and Madeline Owen
December 22nd
Including Abacus Corvus Artwork, HTV Jewelry, Ceramic Song, and Emily Eagan Art