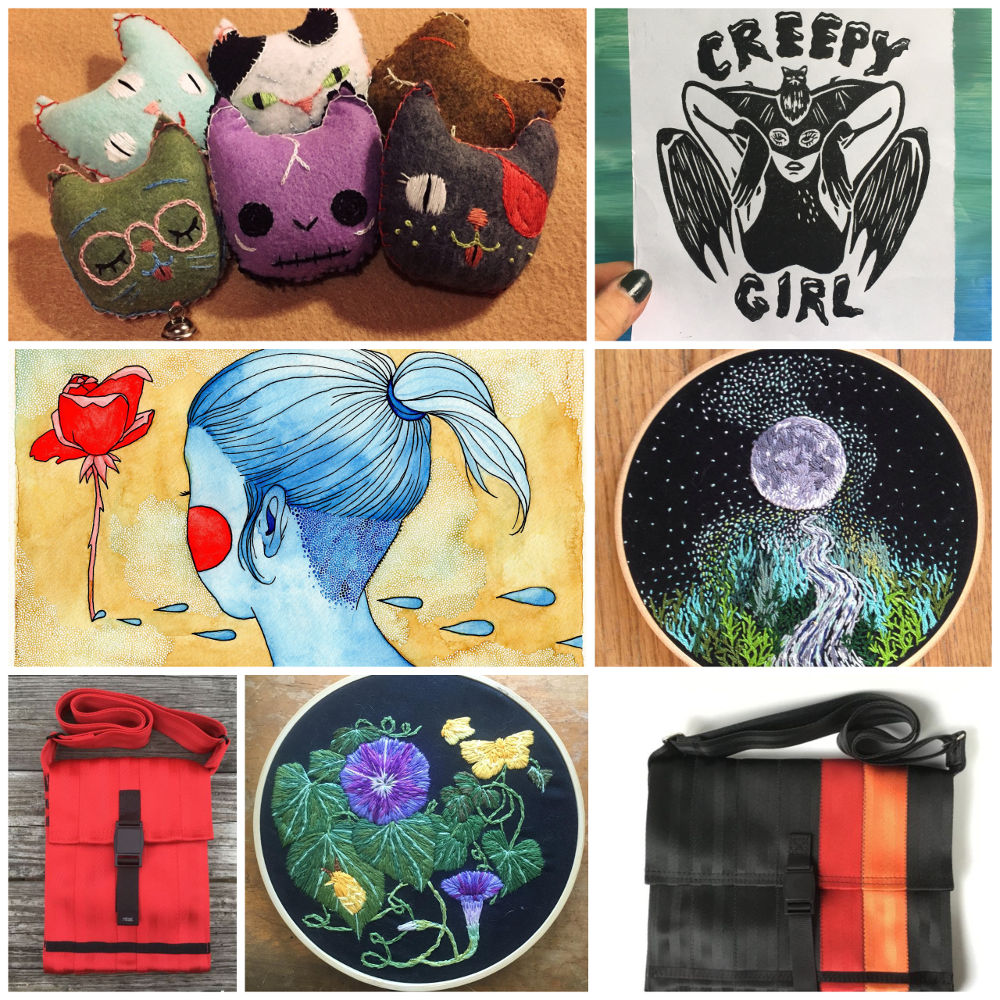 Dec 15th, 2018
Holiday Craft Pop-up! #1
The first of three pop-up craft sales featuring the work of Talia Scarpelli, MKR Fiber Arts, and Retool. This event is both a great opportunity to grab some unique, locally made art and a fundraiser for the Firestorm Community Sustainers Program!
Talia Scarpelli's work spans several mediums, from letterpress printing to embroidered cat toys to watercolor paintings. Equally cute and creepy, it often depicts monsters, decay, and the tiny universes beneath our feet. taliascarpelli.bigcartel.com
MKR Fiber Arts creates embroidery and more inspired by the natural world.
Retool designs and makes vegan accessories including wallets, belts, bags, and straps. They love using repurposed materials like seatbelt webbing. etsy.com/shop/retoolsf
The Full Series!
December 15th
Including Talia Scarpelli, MKR Fiber Arts, and Retool
December 16th
Including Bear Dog Designs, Sticks & Stones Craft Collective, and Madeline Owen
December 22nd
Including Abacus Corvus Artwork, HTV Jewelry, Ceramic Song, and Emily Eagan Art