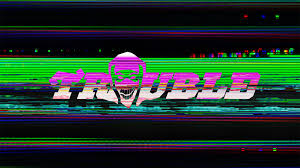 Due to COVID-19, we have canceled all in-store events.
Learn more
Friday, May 3rd,
6:30pm – 8:00pm
"Trouble" Screening
Every first Friday since October 2017
sub.Media offers Trouble, a monthly show offering an in-depth anarchist analysis of current struggles, tactics, and movement dynamics. Troublebroadcasts first-hand accounts and perspectives from organizers on the ground, with the aim of cutting through the fog of misinformation that often clouds our understanding of the world, and provoking people into taking bold, collective action.
This monthly, half-hour film on topics of interest to people fighting the settler colonial capitalism is hosted by Blue Ridge Anarchist Black Cross and will include a discussion of the film with questions provided by the film makers.