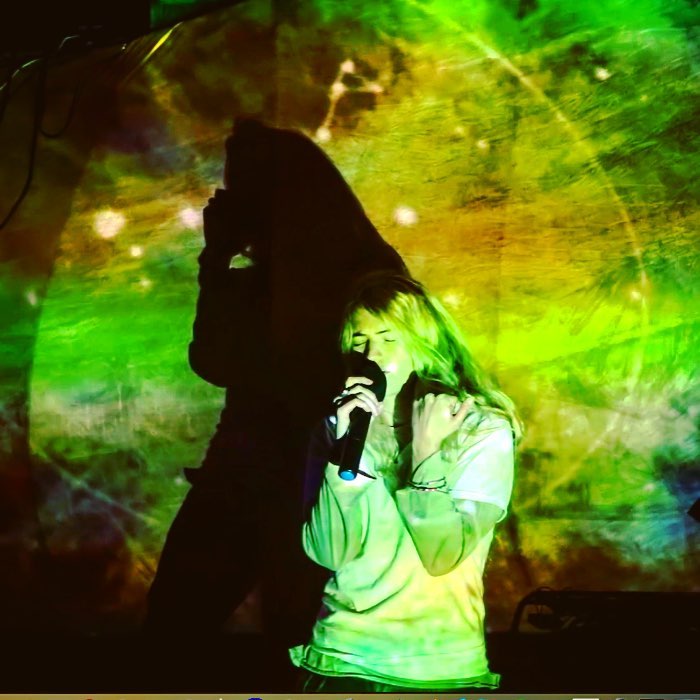 Dec 9th, 2017
Paradigm Lost
Activist Poet Eleanor Goldfield will perform selected pieces of spoken word along with projected VJ-style visuals from her book Paradigm Lost.
We have adapted to greed, consumerism, hate, injustice, war, destruction and sociopathy. Adaptation has kept us alive for millennia – and now it is killing us. We need a shift, a 99% lift – we need to lose the view that things are inherently awful and we can't do anything about it.
We need to stop manufacturing consent and start manufacturing dissent – by the boat load, ship it out like Amazon knick knacks – from sea to shining sea and back again. We need hope – without optimism. We need to feel inspired. Art can, poetry can. Through our emotions, building the notions that we can – can Do Something
Paradigm Lost features fifteen artists: Tammam Azzam, Anthonoy Freda, A. Kaminski, Jilli Ballistic, Abby Martin, Recycled Propaganda, Lane, Collage, Alex Chowaniec, GILF, Lucy Dyer, Joe Webb, ML Hedin, Paul Spataro, Aaron Draper, Bruce Cooper.