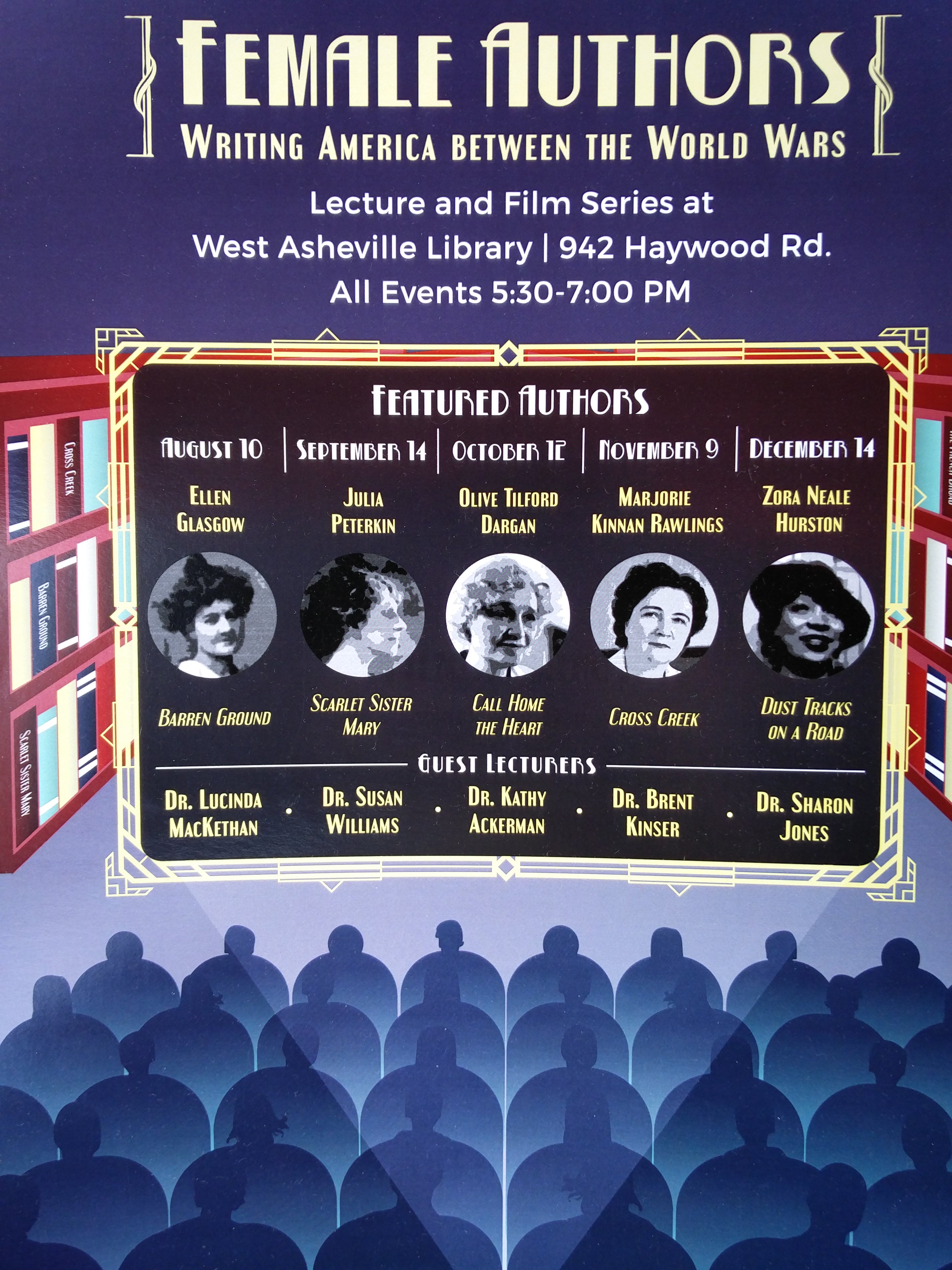 Sep 13th, 2017
Female Authors Writing America
In conjunction with the fall lecture and film series at West Asheville Library entitled Female Authors Writing America between the World Wars, Firestorm will host a monthly book club. The club will meet at Firestorm on the second Wednesday of each month, from 7:00 to 8:30 PM. We will read the five focus books for that series, as follows:
Ellen Glasgow's novel Barren Ground for August 9
Julia Peterkin's novel Scarlet Sister Mary for September 13
Olive Tiford Dargan's novel Call Home the Heart for October 11
Marjorie Kinnan Rawlings' memoir Cross Creek for November 8
Zora Neale Hurston's autobiography Dust Tracks on a Road for December 13.
Jim Stokely, President of the Wilma Dykeman Legacy, will be on hand to help lead the discussion. For more information, please contact Jim at 828-458-5813.
---